This two-handle thermostatic mixing valve allows you to select the water temperature and volume for your showerhead and body/side sprays. The lever handle controls the temperature and the cross handle is the on/off volume control. Once set, the temperature remains constant even if the water pressure changes, like when someone flushes a toilet.
American Standard Thermostatic Cartridge
Durable construction
Reliable performance
Easy to install
For use with American Standard R530 and R540 valves
954040-0070A
Related Documents
American Standard Thermostatic Shower Valve Specification Sheet
American Standard R530 Thermostatic Shower Valve Specification Sheet
Customer submitted images of this cartridge and the faucet it fits.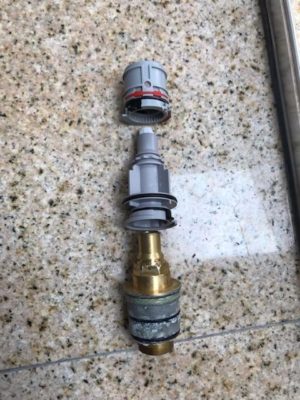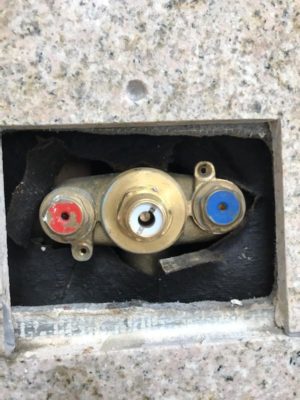 Common questions about this product
Yes, this is the OEM recommended part.
If you're not sure text us a picture 1-888-275-6635 or email us a picture at noelsplumbingsupply@fuse.net.
We will make sure you have the right part.