A company of Mueller Industries, BK Products is a premier full-service sales and distribution company with a primary focus on residential and commercial plumbing, HVAC, and finished products for bathrooms, kitchens and other environments. Marketed under established brands known by trade professionals and DIY consumers, we combine our products with an assortment of professional services to make our customers successful.
B & K Products Frost Free Sillcock Stem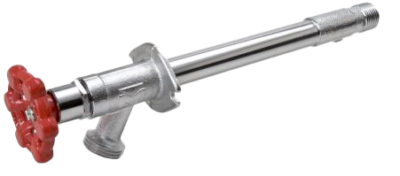 888-188
For 10″ faucet
Stem measures 13″
UPC: 032888881884
Common questions about this product
Yes, this is the OEM recommended part.
If you're not sure text us a picture 1-888-275-6635 or email us a picture at noelsplumbingsupply@fuse.net.
We will make sure you have the right part.
WHAT OUR CUSTOMERS SAY…
"After I tried several different stores to find the part I needed, the man at Noel's front desk took one look at my broken faucet stem and brought me the correct replacement. No more leaks! "
-Taylor C.
04/21/2023