Fluidmaster is the #1 toilet repair brand in the world. Fluidmaster parts are found in more toilets than all other brands combined. As a customer's first choice and preferred supplier of toilet tank trim, Fluidmaster has been ingeniously engineering the internal flushing mechanisms of toilets for more than half a century. Built on and inspired by an unsurpassed history of innovation, Fluidmaster has become an icon in the plumbing industry. Fluidmaster's reputation for superior quality continues to grow as retail, wholesaler and international trade business and OEM partnerships are cultivated, further establishing the company as an innovative leader and global supplier in the toilet care industry.
Fluidmaster Flush Fixer Kit
Fixes leaks on both 1 and 2-piece toilets with a 2″ flush valve
Restores flushing performance
Best for toilets made after 1985
If you have replaced the flapper and the toilet is still running, the 555C will resolve the issue
The putty will work on plastic, ceramic and metal drain seats and will come off easily after years of use
No tank removal, very simple to install
Fixes damaged flush valve seats without removing your toilet tank

PerforMAX® adjustable flapper

 included which is removable
The higher the number on the flapper, the longer the flapper will stay open
Chlorine Resistant
5 year warranty
555C
Customer submitted images of the older style version of this flapper kit.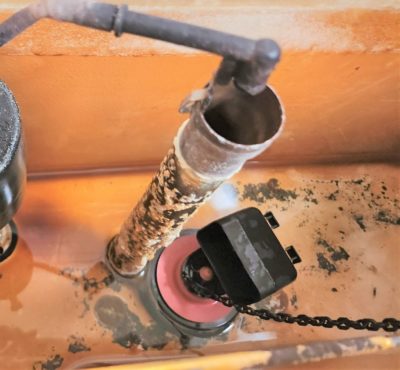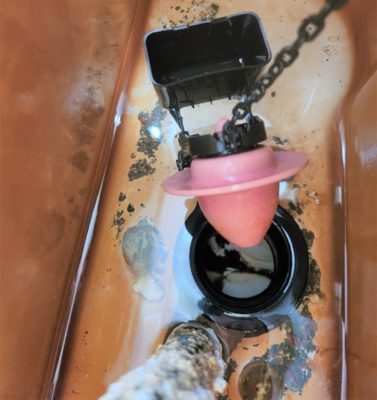 Common questions about this product
Yes, this is the OEM recommended part.
If you're not sure text us a picture 1-888-275-6635 or email us a picture at noelsplumbingsupply@fuse.net.
We will make sure you have the right part.
Yes, this item is made to the same specifications or better than the OEM part you currently have.
WHAT OUR CUSTOMERS SAY…
"We were looking for a cartridge that not only matched the bottom holes but that would have the splines & you knew our cartridge had an additional piece which would not have spines on the new replacement We received the replacement cartridge yesterday; we replaced the old today & happy to say it fits perfect. Thank you for your great information and the speedy shipping. Should we need other supplies in the future, we will certainly contact your business. "
-Leah l.
01/26/2023