PRIER builds plumbing products with purpose. With 140 years of experience in listening to the customer and identifying needs, we design and build products that are easier to install and operate and stand the test of time.
PRIER's mission and core values are vital to how we live every day to make an impact for your business and throughout the world.
Prier Wall Hydrant Operating Handle
Replacement Parts for C-134, C-144, C-434, C-135, and C-155 Wall Hydrants
One operating handle
One operating handle screw
Replaces broken handle
Screwdriver required for repair
C-134KT-805
Related Documents
C-134-Old-Style Parts Breakdown
C-434-Old-Style Parts Breakdown
UPC:670210300858
Customer submitted image of the stem this handle will fit.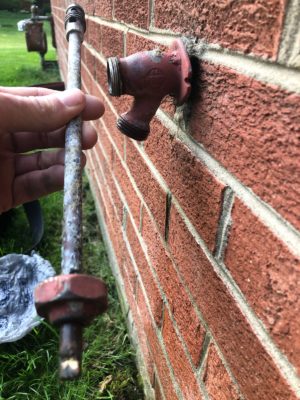 Common questions about this product
Yes, this is the OEM recommended part.
If you're not sure text us a picture 1-888-275-6635 or email us a picture at noelsplumbingsupply@fuse.net.
We will make sure you have the right part.