Central Brass offers high-quality commercial faucets with modern styles and features. Our faucets and are backed by a 10 year commercial warranty and have been the go-to resource for plumbers for over 100 years. Upgrade your next project with Central Brass faucets for reliability and superior craftsmanship.
Central Brass Chrome Plated Slant Back Lavatory Faucet
2-3/8″ Lever Handle
45-Degree Slant Back Spout
Replaceable Seats
3-Hole 4″ to 6″ Installation
1.2 GPM Flow Rate
1178-DLE
Related Documents
1178-LE Slantback Lavatory Faucet Parts Breakdown
UPC: 763439006547
Customer submitted image of this style of faucet.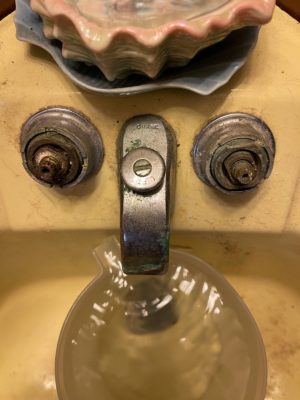 Common questions about this product
Yes, this is the OEM recommended part.
If you're not sure text us a picture 1-888-275-6635 or email us a picture at noelsplumbingsupply@fuse.net.
We will make sure you have the right part.
WHAT OUR CUSTOMERS SAY…
"It is so nice to see you guys are still rocking and providing the best service for unique plumbing parts. I first used you guys 20 plus years ago when my brother turned me on to you. I live in Nashville now and was searching the entire region for a particular cartridge and you are the only one that had it. Hands down there's not many like you and you've always provided a great service and I'm glad to see you doing it now even online! "
-James
01/11/2022