Quick Nutcracker
Quickly removes corroded 1/2″ zinc locknuts from faucet shanks.
Heat treated cutter blades

Ball thrust bearings

Durable black oxide finish

Will work on faucet shanks with only three threads showing

1/2" Shank single basin faucet

1/2" Shank centerset faucet

1/2" Shank kitchen faucets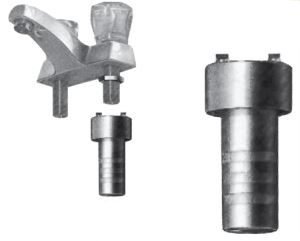 Common questions about this product
Yes, this is the OEM recommended part.
If you're not sure text us a picture 1-888-275-6635 or email us a picture at noelsplumbingsupply@fuse.net.
We will make sure you have the right part.