As the #1 faucet brand in North America, Moen offers a diverse selection of thoughtfully designed kitchen and bath faucets, showerheads, accessories, bath safety products, garbage disposals and kitchen sinks for residential and commercial applications each delivering the best possible combination of meaningful innovation, useful features, and lasting value.
Moen Replacement Pull Out Hose
159560
Customer submitted image of this hose.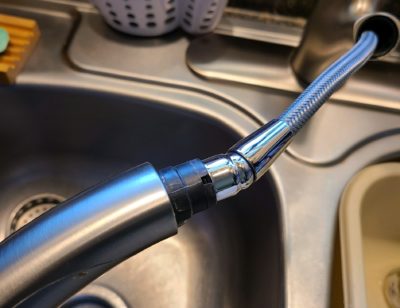 Related documents
Boardwalk 87659 Parts Breakdown
Brantford 7285 Parts Breakdown
Brecklyn 87557 Parts Breakdown
Marbrook 87377 Parts Breakdown
Marietta 87601SRS Parts Breakdown
Common questions about this product
Yes, this is the OEM recommended part.
If you're not sure text us a picture 1-888-275-6635 or email us a picture at noelsplumbingsupply@fuse.net.
We will make sure you have the right part.
Yes, it is recommended that teflon tape or sealant is used on this item.